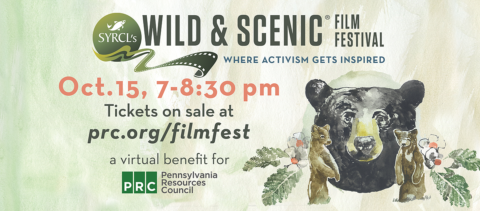 A short film created by OSI with the support of the William Penn Foundation has been selected for inclusion in the Pennsylvania Resources Council's Wild & Scenic Film Festival. The 2019 film, Saving Cherry Valley, celebrates the addition of more than 4,300 acres to the Cherry Valley National Wildlife Refuge, protecting land for bog turtles and bird habitat, the Appalachian Trail, and drinking water within the Delaware River Watershed.
Saving Cherry Valleycaptures the enthusiasm and commitment of Mike Horne, Manager of Cherry Valley NWR, and conservationists from The Conservation Fund (TCF) and OSI as this hard-won property is protected, forever.
"We are delighted and honored that Saving Cherry Valley will be featured in this regional film festival," said Peter Howell, OSI Executive Vice President. "Land protection upstream helps deliver clean water downstream and this film delivers this message in a cinematically beautiful and engaging manner. Many thanks to the Pennsylvania Resources Council for including our project in this film festival, and congratulations to The Conservation Fund for their tireless efforts to see this property conserved."
Watch the trailer here; watch the short documentary here.
The virtual Wild and Scenic Film Festival takes place on October 15, 2020, from 7 – 8:30 p.m. This online, virtual event features a series of thought-provoking and breathtaking local, national and global short films exploring the protection and restoration of wild lands and waters, food systems, climate change, biodiversity, litter prevention, and much more. Additional information about the Pennsylvania Resource Council's film festival is available at www.prc.org/filmfest.