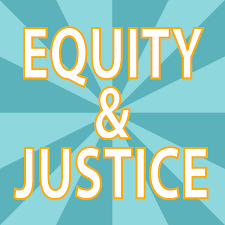 In order to build a stronger, more racially diverse and inclusive environmental movement, we need to ensure that the organizations within the Delaware River watershed have the capacity, the tools, and understanding to reach their constituencies equally, effectively, and equitably. For organizations and a movement that has been historically white-led to successfully make that change, ongoing education, training, introspection, time, and support are all required. That's why New Jersey LCV and CVPA have organized the Watershed Racial Justice Initiative, which provides trainings and technical support to organizations in the Delaware River Watershed.
The Watershed Racial Justice Initiative has announced the next round of free, live, online trainings on topics related to equity, justice, diversity, and inclusion.
These trainings are open to staff and board members of all organizations in the William Penn Foundation's Watershed Protection portfolio. They are organized by Conservation Voters of PA and New Jersey LCV, and led by consultants, Aimee Thorne-Thomsen, Jennifer Driver, and Elizabeth Schroeder. Space is limited. Lead funding is provided by the William Penn Foundation.
Register here: https://bit.ly/WRJI101trainings.
Diversity Means Nothing Without Justice, Equity and Inclusion
Training: Thursday, July 13, 2pm-3:30pm
Identify-Specific Discussion Group: Monday, July 17, 2pm-3pm
Environmental and conservation organizations continue to see Justice, Equity, Diversity and Inclusion (JEDI) work as changing what their organizations, websites and activities look like:
"We have a Black Board member"
"We have two Latina organizers"
"We have events specifically for queer hikers"
We must work to ensure our organization's mission, vision and values moves beyond checking off diversity boxes to centering equity, inclusion and justice. What does JEDI truly look like within environmental and conservation work? This workshop will talk about what power and privilege look like, how white and other supremacy practices are perpetuated in environmental and conservation programs and policies, and how and why JEDI work is environmental work, and vice versa.
Supremacy Is More Than White: Intersections Between Racism and Other Oppressions
Training: Thursday, September 14, 2pm-3:30pm
Identify-Specific Discussion Group: Monday, September 18, 2pm-3pm
"No identity is a monolith," is an often-repeated, true phrase. One reason for this is no one is a single identity. JEDI work within the environmental and conservation spaces has tended to center anti-racism, without understanding and reflecting on additional oppressions, such as xenophobia, ableism, homophobia, transphobia and more. It also has not even begun to recognize the impacts of having more than one marginalized identity, and what that means for organizations both internally and externally. Building on the previous workshop, this one will make connections between the large social structures of oppression and privilege, honing in on as sexism, ableism, racism, transphobia, heterosexism and the impacts of additional types of bias.
Centering the "Human" in Human Resources: JEDI Best Practices in Recruitment, Hiring and Retention
Training: Thursday, November 2, 2pm-3:30pm
Identify-Specific Discussion Group: Monday, November 6, 2pm-3pm
Non-profit organizations are comprised of people who work hard, and for less pay than their for-profit counterparts because they believe in the mission, vision and values of the organizations. Far too many organizations rely on this moral center without possessing the human resource support necessary to ensure employees receive the onboarding, supervision and professional development necessary to retain the talent they have hired. This is contrary to JEDI best practices, and leads to poor staff morale and burnout. In this workshop, we will go deeper into what equitable best practices are in recruitment, hiring, onboarding and retention so that organizations that diversify their teams ensure they are simultaneously creating a safer environment in which all employees are nurtured and valued.
Questions can be directed to Hillary Mohaupt at Hillary.Mohaupt@njlcv.org.