The Delaware River is the longest undammed river east of the Mississippi. The rivers and streams that feed the Delaware traverse one of the most densely populated parts of the mid-Atlantic region. While the basin is home to eight million people, half of it is still forested, and wetlands cover 700,000 acres. The watershed includes beloved parks like the Delaware Water Gap National Recreation Area, and 400 miles of National Wild and Scenic Rivers.
The rivers and streams of the Delaware River watershed have nourished communities for millennia. For much of that time, people lived lightly on the land. But the industrial and agricultural revolutions changed that, spilling factory waste, coal byproducts and agriculture and urban runoff into the waters of the Delaware Basin. In the first half of the 20th century, the lower Delaware River was infamous for its summer dead zone, a stretch of river so polluted that almost nothing could survive in it.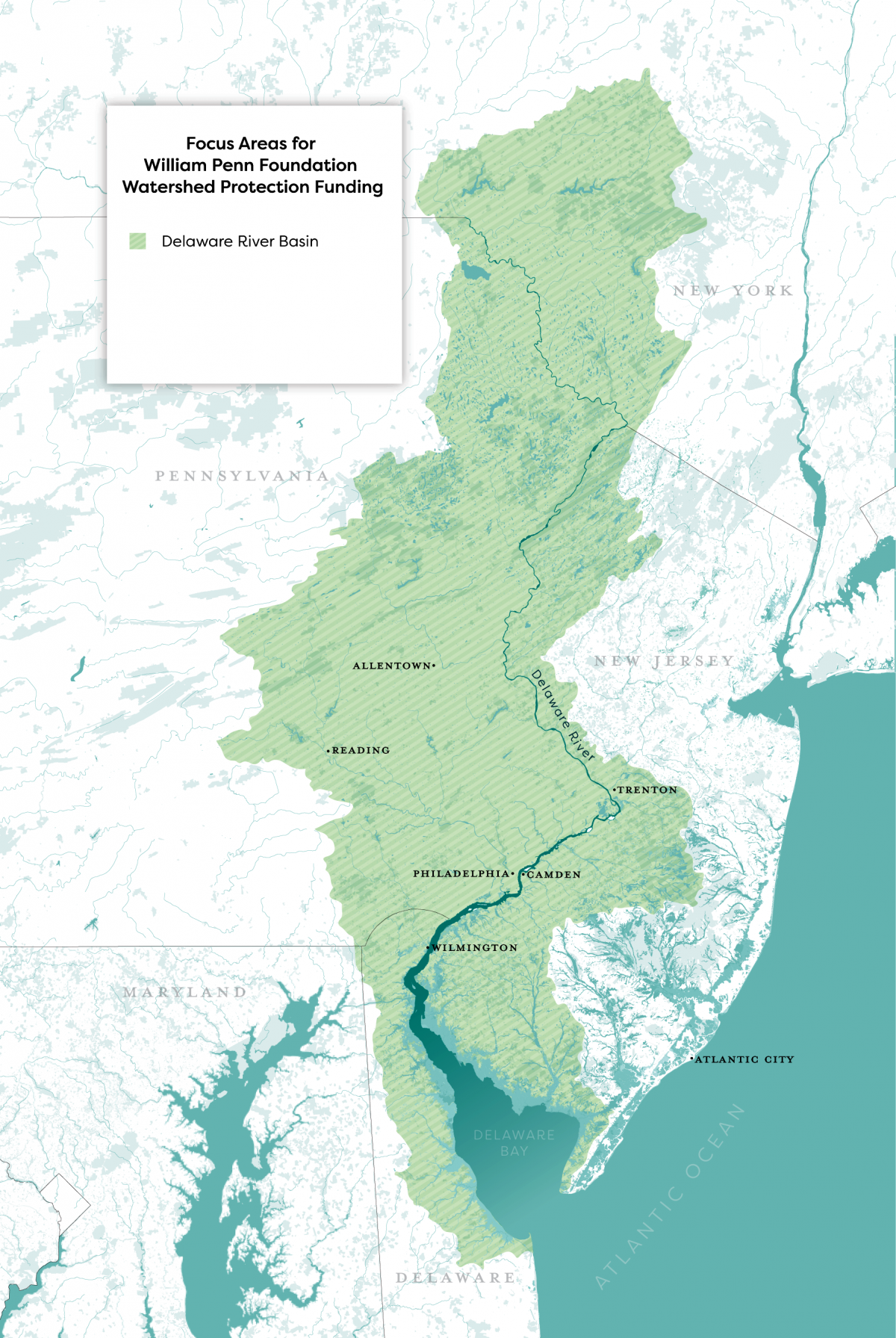 Early clean up efforts were focused on pollution from factories and sewage outfalls.  We have come a long way since those times, and are now seeing the return of shad and other fish and wildlife that depend on clean water. But, as our population and economy have grown, conservation and restoration efforts haven't kept pace. Sprawl has replaced forested streambanks with pavement, and everything from fertilizer and pesticides to road salt and motor oil is washed from these hard surfaces into rivers during rainstorms.
That is why 50 nonprofit organizations are joining together in the Delaware River Watershed Initiative to green the communities we all call home, protect forested headwaters, promote more responsible farming and ranching, increase access to nature, and ensure clean water for all into the future.