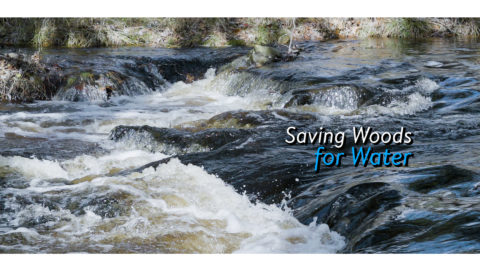 Here's something for you to enjoy while we're all at home: in honor of the 50th anniversary of Earth Day, let's revisit a Delaware River Watershed Initiative land conservation achievement.
Over the last century, the forests of eastern Pennsylvania's Poconos region have been disappearing at an alarming rate to unplanned development. One of the largest landowners of the remaining forests is the local hunting and fishing clubs, which have been operating in the region for generations.
Today, the clubs' collective 76,000 acres are essential to filtering drinking water within the Delaware River Watershed. But as club members age, some of the properties are at risk of changing hands, and of being lost forever.
The Saving Woods for Water film, which debuted in February 2020, details the story of three clubs that, with the help of the Open Space Institute and the Delaware Highlands Conservancy, joined together to conserve 3,600 acres in late 2019. Produced by OSI with the support of the William Penn Foundation, Saving Woods for Water captures the enthusiasm and devotion of the clubs as the hard-won properties are protected, forever.
Watch a longer version of the video (around seven minutes) here, and a short version of the video here.